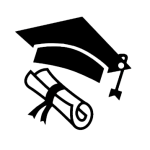 If you believe that you can win the world with your Knowledge & skills then you can surely be our …
We have huge community of Knowledgeable Person who have to change the world with us  and help each other succeed.
We are dedicated at providing the well researched and the best in the class curriculam for our students
Happy Ambedkar Jayanti
Happy Republic Day!!
Divya Prakash Sewa Sansthan trust (DPSS) is constituted for a noble cause of helping the rural population in developing technical skills in the field of medicine, ayurveda, pharmacy, nursing, physiotherapy, etc as there is a great demand of technically qualified professionals in these fields. This trust is committed to bring change in rural Indian population by creating awareness about the cleanliness, sanitation, environmental issues, organic farming, plantation drives, and other social issues. DPSS is dedicated for training future technocrats, medical professional and managers, where students not only gain degree but also develop cognitive skill for priced placement with leading industries in congenial environment. SARAS COLLEGE OF PHARMACY is the first effort of DPSS trust in the field of technical education. It is dedicated to provide the quality education in the field of pharmacy.
SARAS COLLEGE OF PHARMACY situated at Meerut-Karnal Highway, Vill- Sarora, Baghpat in the pollution free pleasant evergreen environment. The college is about 30 km from Begum Bridge Meerut and 34 km from Shamli.
The institute, with a sprawling campus, has a state of the art infrastructure with excellent LAN/WAN connectivity, broadband internet 
We Provide Best Education with Best Facility with Minimum Fee! Lets Come to Join Us for Better Future. We have a Best Course, Best Faculty, Best Infrastructure Which Provide World Class Environment for Your Best Future. Our Placement Record are Best in the Industries.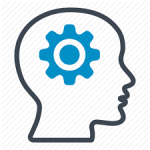 We give special attention to your intellectual development. We have special classes just to make you smarter
We believe that Idea can change life that why our curriculum is developed to encourage new ideas.
We believe that education should have a global reach that is why we make you ready for the world.
©2020. Saras College of Pharmacy. All Rights Reserved